laslett.info/writers
Kate Lauer is a freelance writer on food, on travel and on whatever takes her fancy - check out her site www.katelauer.co.uk

Peter Simmons - talented and experienced copy writer and website writer. Will craft your text into SEO-friendly website text where needed, or just correct typos and grammar, check all links and find anything at all which isn't working if you suspect your site needs it.

David Boyd Haycock is the author of A Crisis of Brilliance, Paul Nash and Mortal Coil. He writes on the history of British art, and the cultural history of science and medicine. He has worked at the National Maritime Museum, Oxford University and UCLA, and has written for the Times LIterary Supplement and the New Statesman, among others.

Carole Seawert Freelance copywriter (brochures, websites, newsletters, mailshots).
Judy Foster
Offers professional copywriting to meet your brief. Effective communication with your target audience. Websites, advertising, literature, direct mail and newsletters.
Will Walker
Cheeky Monkey
thewordsmith.net


Writers Events
writersworld.co.uk
WRITERSWORLD - The leading book publisher in self-publishing, print- on- demand books and book reprints in the United Kingdom that also issues the ISBN number in the author's name, pays the author 100% of the royalties and supplies the author with copies of their books at print cost.
marketingwords.com
Yvonne Oots
Peter Gallon
Whatever your copywriting needs – advertising, press releases, case studies, articles, opinion pieces, websites, scripts, reports and more – I deliver the words that ensure your message gets to your audience as clearly and effectively as possible - on time and on-budget.
John McGarvey, web copywriter
An online copywriter offering writing services to all kinds of websites. Can help you spruce up your website copy, sort out underperforming pages and generally make every area of your site earn its money.
Write Online (SEO Copywriting)
Freelance copywriting service, specialising exclusively on content for use online. Services include: Website content, Website consulting, Landing page optimisation, Blog writing and SEO article writing.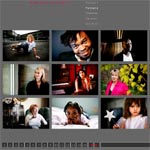 When you need a photographer

Sophie Laslett works as a freelance photographer in Norfolk and Norwich.